OCLC have published a report presenting the preliminary findings of its Phase 1 investigation of preservation monitoring as part of the Preservation Health Check (PHC) Project.
In collaboration with the Open Planets Foundation and the Bibliothèque Nationale de France, the project aims to evaluate the usefulness of the preservation metadata created and maintained by operational repositories for assessing basic preservation properties.
Submitted by Rebecca McGuinness on 30 April 2014 - 1:01pm
We are delighted to welcome the Poznan Supercomputing and Networking Center (PSNC) as our latest affiliate member.
Submitted by Rebecca McGuinness on 29 April 2014 - 10:02am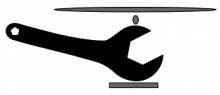 DCH-RP
(Digital Cultural Heritage – Roadmap for Preservation) and the partners of the Community Owned digital Preservation Tool Registry, i.e.
Submitted by Paul Wheatley on 22 April 2014 - 4:45pm
We are pleased to announce we are partnering with the Digital Preservation Coalition (DPC) to sponsor the Award for Research and Innovation in the Digital Preservation Awards 2014.
Submitted by Rebecca McGuinness on 22 April 2014 - 11:56am
Here is part 2 of the digital preservation seminar which identified ways to break down walls between research & development and daily operations in libraries and archives (continued from Breaking down walls in digital preservation, part 1). The seminar was organised by SCAPE and the Open Planets Foundation in The Hague on 2 April 2014.
Submitted by Inge Angevaare on 7 April 2014 - 10:44am
People & knowledge are the keys to breaking down the walls between daily operations and digital preservation (DP) within our organisations. DP is not a technical issue, but information technology must be embraced as as a core feature of the digital library.
Submitted by Inge Angevaare on 5 April 2014 - 11:20am